Whether you are a beginner or experienced yogi, I provide different styles of yoga classes in which you can deepen your practice and draw upon your personal needs. I offer different levels in each class giving you the freedom to pick and choose what suits you in the moment.
Traditional Hatha Yoga
It is an old system that includes the practice of asanas (yoga postures) and pranayama (breathing exercises), which help bring peace to the mind and body.
Hatha yoga takes one pose at a time and spends time there. It's slower paced, relatively gentle and is more focused on stretching. This yoga style is suitable for all levels, for anyone who wants a more leisurely practice more focused on deepening stretching or students who prefer a more relaxed style where they hold poses longer.
The class designed to align and calm your mind, body and spirit. Although you might break a little bit of a sweat, depending on your fitness level, this isn't a workout that's meant to get your heart racing. There's a misconception that Hatha yoga could be "boring" because of its gentle pace; however, it's important to remember the purpose of focusing on breathing and channelling your energy.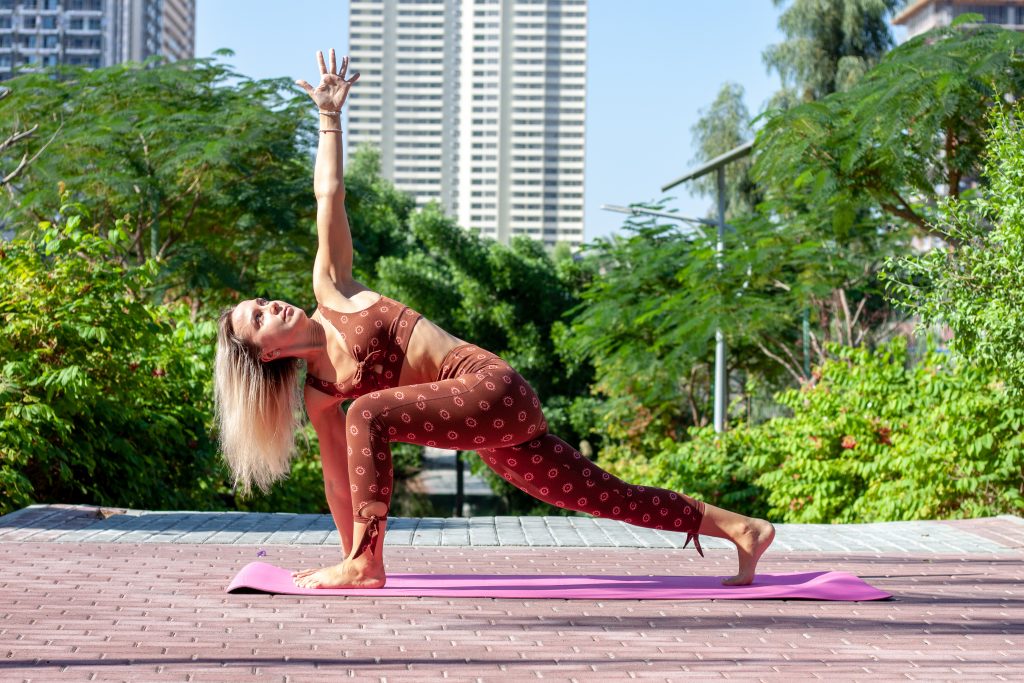 Vinyasa Yoga
Vinyasa is a stylistic approach to practicing yoga — it means to link a series of asanas (yoga postures), together by flowing from one to the next. 
Though Vinyasa is much more flowing than Hatha yoga, one thing that won't change is the poses that you do in classes. It is a bit faster-paced, as it requires coordinating your movement with your breath, flowing from one pose to the next. 
The Vinyasa class designed on repeating series of poses and often involve increasing body heat — and sweat — and building strength. With the flowing movements and great music playing in class, this style feels like a dance! Just about everyone looks super graceful practicing Vinyasa yoga, and there's no better feeling than seeing yourself flow into the perfect warrior pose in the mirror.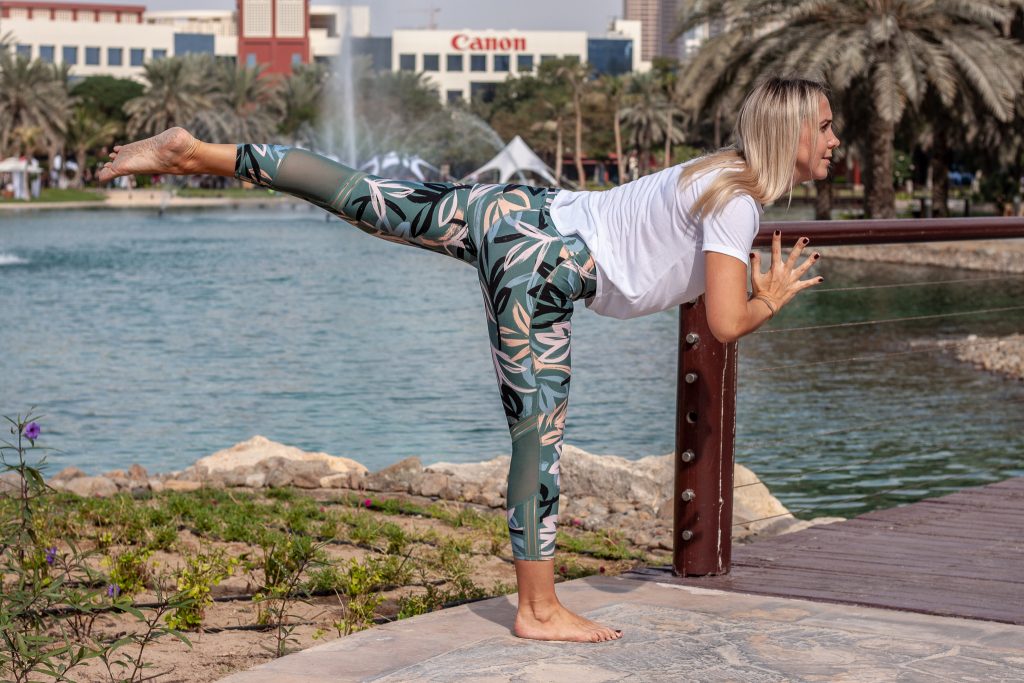 Gentle Yoga
Gentle yoga is suitable for those who want a softer, nurturing, slow-paced, well-supported and relaxing practice. The class includes carefully orchestrated movements, controlled pressure, and well-measured stretches, including range of motion exercises. Postures may be approached in gradual steps, with plenty of time to focus on breathing and repetition so that the practice is simple to do and easy to remember. A gentle yoga style encourages a highly individualized approach to practice with on-going encouragement to make moment-to-moment adjustments.
This slow-paced class is ideal for anyone new to yoga, experienced students, those with movement limitations or profound stiffness due to lack of activity; relief from disabilities and chronic conditions e.g., arthritis, back pain, for seniors, women who are pregnant and those seeking stress-reduction or weight management. A gentle yoga approach has even been found to be an important compliment in programs to reverse chronic fatigue, as well as mood disorders.
During the class, everyone will enjoy the opportunity to move the body, breathe deeply and simply feel good. Stretching coordinated with the breath, although some balance practice and strength building will be included too.
Gentle Yoga class provides a safe, effective, compassionate, non-competitive environment that is welcoming to all.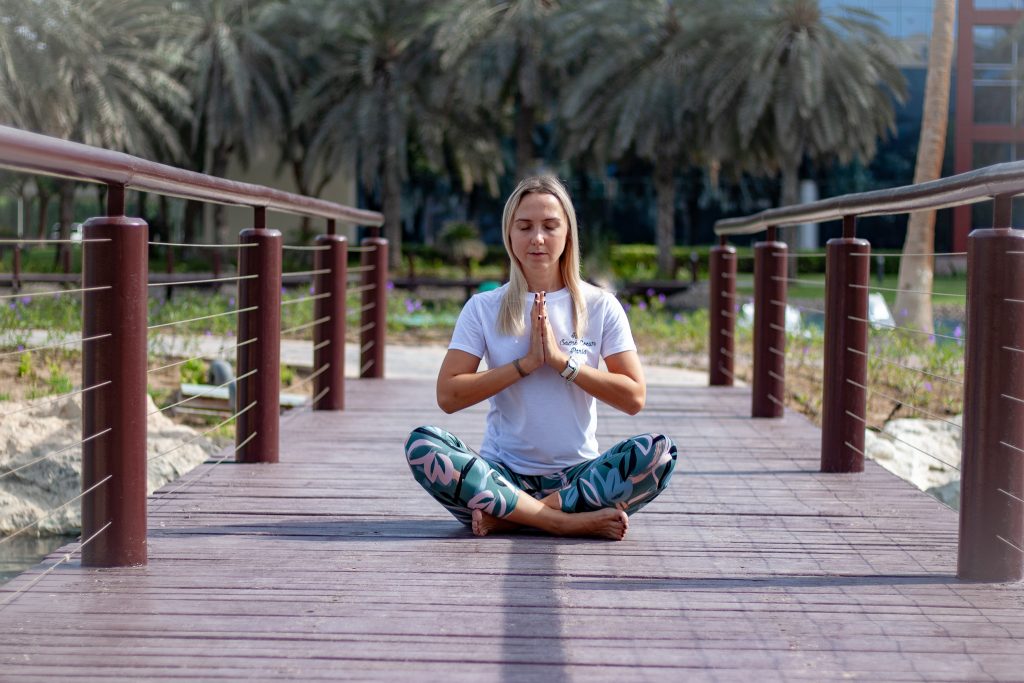 Corporate Yoga
Corporate Yoga classes are a great way to improve workplace morale, increase productivity, flexibility, energy and mental focus in a safe and welcoming atmosphere, bringing everyone together to do something positive as a group. Yoga can be a welcome break to a busy work day or a relaxing way to de-stress at the end of the day.
After each and every yoga class everyone will be refreshed, re-energized and ready to deal with workplace stress. Corporate Yoga helps to reduce absenteeism and illness, helps employees manage stress and/or depression & anxiety, enhances clarity, focus and creative thinking, improves communication skills and increases overall effectiveness in the workplace.
The Corporate yoga class is designed to fit the needs of the individuals in each group.  The classes are all-levels and are suitable for almost anyone, employees of all body type, gender, age, fitness and flexibility level, even absolute beginners.
Being flexible is part of corporate yoga – it will work in any space, everyone can enjoy the benefit without stressing about other things. The Class can be conducted around boardroom tables, in lobbies, along the hallway or simply right at the desk. It can be chair-based, "no-sweat" classes as well as traditional mat classes. These basic formats will be further customized to fit your company's practice space, employee demographic, and goals. 
Contact us today for workplace corporate yoga classes & programs to create a mindful office space and teach employees how to do exercises at their desks to distress and rejuvenate.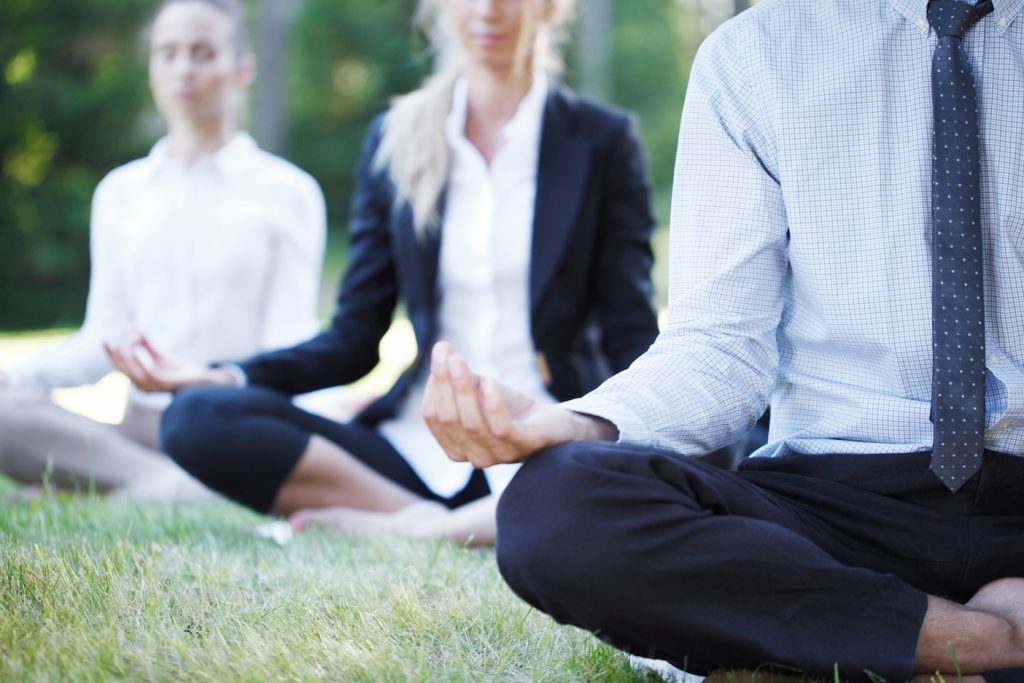 Yogalates
Yogalates merges Yoga and Pilates together to help and develop core strength, tone muscles, increase flexibility, and help reduce stress. Designed to awaken and strengthen whole body through Pilates based exercises while incorporating the asana (postures), philosophy and wisdom of Yoga.
Yogalates improves body awareness and alignment to help develop proper movement patterns that we use in our daily lives and focuses on a practice designed for "Western" bodies.
This low-impact exercise class requires a mat, a towel, and a thera-band to provide resistance. If you're looking to tone up abs, this class really works at building strength through the torso.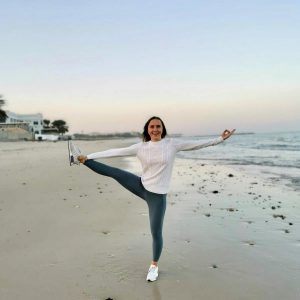 Yang & Yin Yoga
Yang Yin Yoga blends two styles of yoga into one practice – bringing together the benefits of passively holding yoga poses with more dynamic sequences and standing postures.
Yin and Yang are the Taoist concepts which describe the two relative qualities present in everything. Yin is more internal, passive, cooling and downward. While Yang is more external, dynamic, warming and upward.
The Yang portion of class allows us to integrate this openness and awareness into a sense of steadiness & alignment. Poses will include gentle Vinyasa and Hatha flow & strengthening poses held for longer periods of time.
The Yin portion of class is a gentle, quiet, & meditative practice that teaches us to relax & accept ourselves just as we are. Through mindful stretching, Yin Yoga maintains the health of the connective tissue and encourages free flow of qi (energy) in the body. Poses are held for longer periods of time and awareness is brought to sensations in the body. This class is suitable for all levels. Beginners welcome.